Big advice with a local touch
With more than 125 years of combined experience between us, we know how to maximize your investments and put your business on the right path for success. Whether it's long-term business planning or ongoing bookkeeping, our services vary but our approach remains the same: to be your partner through it all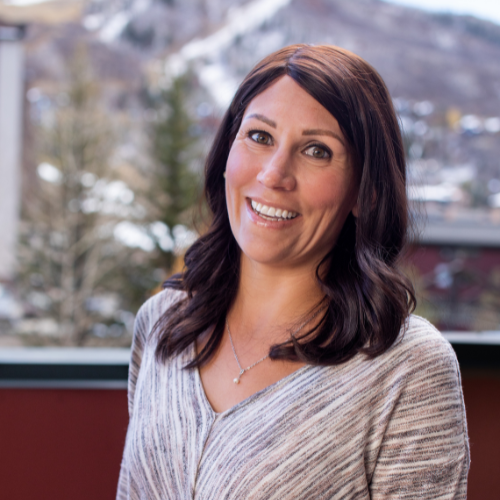 Genevieve Kalmes, CPA
Director
Genevieve is a CO native and graduated from CU Boulder with both a BS in Accounting and MS in Tax. She started her career with PwC in Denver in 2005 but quickly realized her heart belonged in the mountains. She moved to Steamboat in 2008 to join Emerald Mountain and has been providing tax preparation, accounting, planning, and consulting services for both individuals and small businesses ever since. She loves connecting and collaborating with her clients and staff to think outside the box and problem solve with creativity and efficiency.

When not punching the ten key, she can be found spending time with her family mountain biking, skiing, camping and enjoying all things outdoors. Genevieve is a former shareholder of Emerald Mountain and a licensed CPA in the State of Colorado.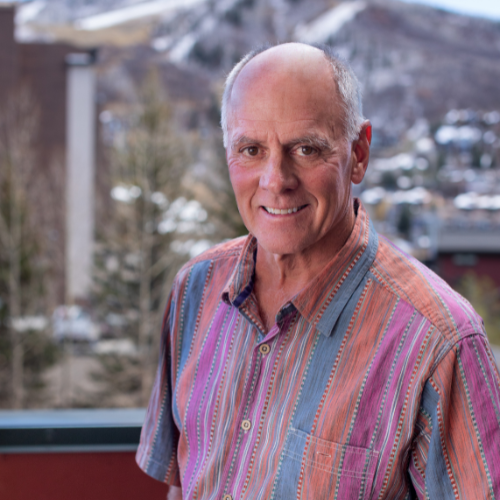 Daniel Bonner, CPA
Principal
Dan graduated from the University of Minnesota in 1980 with a Bachelor of Science in accounting. After passing the CPA exam in 1981 he moved to Steamboat Springs, Colorado and started his career with Emerald Mountain. He stayed with the firm for three years and then spent the next twenty two years in a variety of business ventures including software sales, retail, lodging and business brokerage. Dan re-joined the firm in 2006 and became a principal in 2011.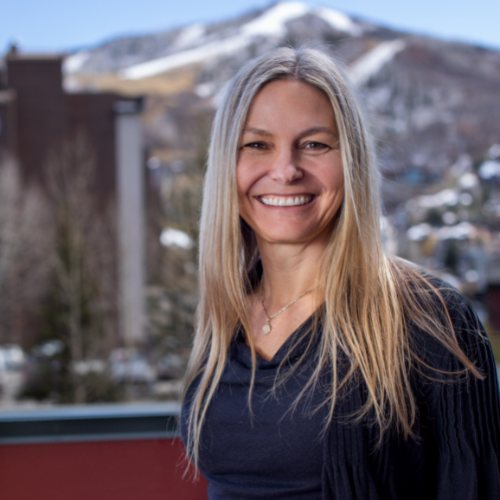 Allison Kusy, CPA
Principal
Allison joined the firm in 1999 and swiftly focused her accounting and business degrees to become a dynamic part of the firm's growth. She works with a large variety of clients ranging from individuals to businesses to non-profit entities. Allison has a keen sense of what is important for the client and a strong drive to work efficiently. Her clients value her follow through and thoroughness. Allison enjoys tax planning and preparation for all types of businesses and individuals. Allison is a Certified Public Accountant in Colorado and has graduated with her MBA from Fort Lewis College. Outside of work, she spends her free time snowboarding, surfing, reading, and doing yoga. She also has two daughters, Kirra and Makyla.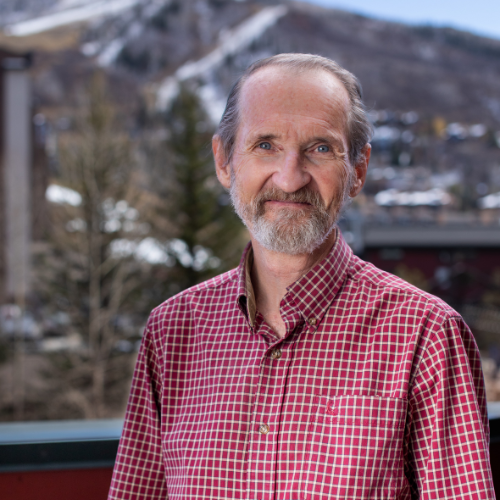 Greg Henion, CPA
Principal
Greg has over 35 years of experience in tax preparation and accounting services specializing in small business and personal tax preparation, planning and consulting services. He received his CPA license in 1983 and is a former shareholder of Emerald Mountain. Born in Colorado he moved to Steamboat Springs in 1989 and enjoys backcountry skiing, rafting and mountain biking.
Pam Palmquist, CPA
Principal
Pam joined the firm in 1999. She enjoys working in both accounting and tax arenas. Along with Greg Henion, she heads up the financial statement compilation and review practice at the firm. She also likes to work on a more informal basis by helping clients understand and analyze their financial statements. On the tax side, she enjoys all aspects of tax work, analyzing choice of entity issues, preparing all types of tax returns and working with clients on tax and personal/business budget planning issues. Pam is a Certified Public Accountant in Colorado, and is a member of the AICPA (American Institute of Certified Public Accountants). She received her B.S. in Accounting at State University of New York at Oswego. Pam has lived in the Yampa Valley since 1992. She is married to Steve Palmquist and together they have two daughters, Inga Marie born in 2008 and Erika Ann born in 2010. Pam enjoys running, biking, skiing, and spending time with her family.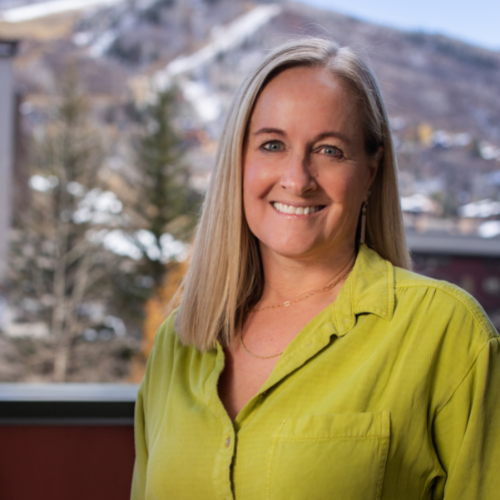 Dana Tredway, CPA
Principal
Dana attended Western State University and received her MS from Colorado State University in Accounting/Tax in 1987 and returned to Steamboat.

She has spent her entire career with Emerald Mountain and continues to work part time. Dana was a principle shareholder and firm manager of Emerald Mountain from 1992 to 2018. Her focus was on tax and business planning and her strongest expertise was business start up and tax planning for partnerships and helping facilitate real estate and restaurants in ownership/operation planning. She also enjoys long term big picture estate planning.

She has always been active in the community as she grew up in Steamboat. She's served on many non profit boards, including the Hospital board as they built the new facility and still serves as Audit Chairman of Yampa Valley Bank and was a founding shareholder of the community bank in 2001.

Her husband taught public school for 30 years and they have a real estate development company which just completed Sunlight, a 90 home project.

They raised two daughters who now live in Nashville TN and they split their time between the two as they have 4 grand daughters.

Her hobbies are pilates, traveling, reading, hiking and esoteric astrology.

They love Steamboat and don't plan on leaving the valley! "It's always been home. "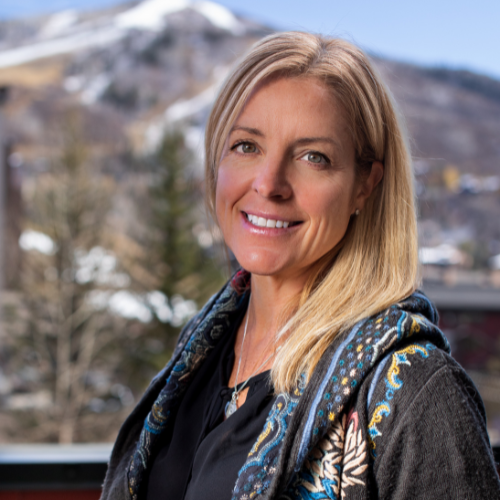 Samantha Pearson, CPA
Principal
Samantha has over 20 years of experience mainly focused on the planning and preparation of individual and small business tax returns including corporations and partnerships. Raised in Canada, she moved to the United States in her 20's to pursue her career as a CPA and relocated with her family to Steamboat in early 2005. Before her career in the U.S. Samantha worked as a Controller in Canada, augmenting her experience with foreign accounting and foreign income tax issues.

EDUCATION
Certified Public Accountant – 03/2003 – (#22166)
British Columbia University – 05/2000 – (B.A. Business & Accounting)

COMMUNITY INVOLVEMENT
Rotary (2020 – present)
Opera Steamboat Board Member (2020 – present)
SSYHA Board Member Vice President (2016-2019)
SSYSA Board Member (2014-2016)
SPPTIC Board Member President (2011-2015)

PERSONAL
Samantha has lived in Steamboat with her husband for nearly 20 years raising their two boys and being heavily involved in numerous community projects. Samantha has also been a certified fitness instructor for over 30 years. She loves Steamboat and everything this community has to offer such as back country running/hiking, mountain biking, skiing, snowboarding, and hockey.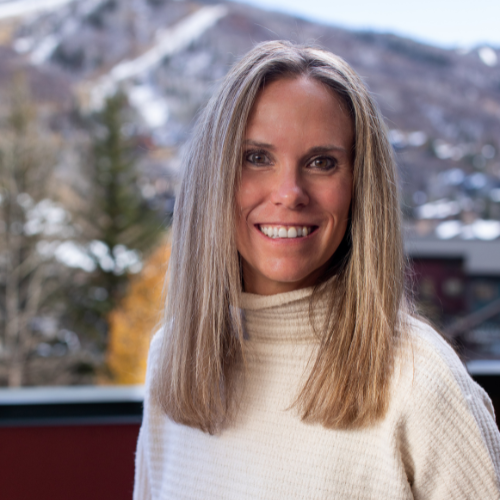 Courtney Sonnkalb, CPA
Business Advisory Manager
Courtney started her career in auditing, ranging from industry, SEC to governmental audits. She also spent time in industry working for a large engineering firm reviewing revenue recognition, job costing, and SEC reporting as a financial planner and analyst. After some time in industry, Courtney moved back to client work as a contract consultant ranging from accounting conversions to day-to-day accounting for construction, tech companies, engineering firms, non-profits, medical supply companies, and governmental entities. In her personal time she enjoys, skiing, biking, scuba diving and spending time with family.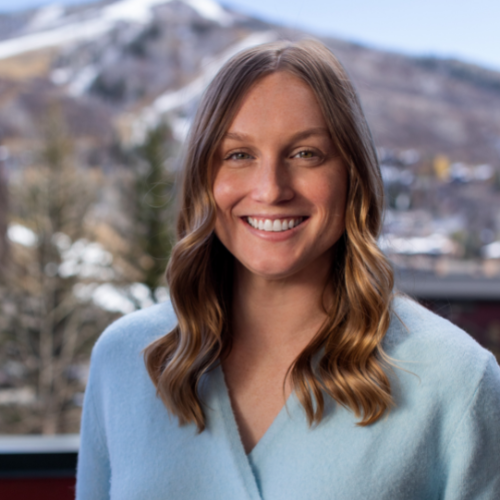 Jennifer Vlosky, CPA
Tax Manager
Jennifer has a BS in Accounting from the University of South Carolina an a MS in Accounting from the University of Denver. She started her career in public accounting at PwC in 2014. After several years with PwC and Chipotle in Denver, she followed her passion for the outdoors and joined Emerald Mountain in Steamboat in 2019. Jennifer provides accounting, tax preparation, and consulting services for individuals, small businesses, and non-profit organizations. She enjoys connecting with her clients and providing common sense solutions. In her free time she enjoys hiking, snowboarding, traveling and spending with her family. Jennifer is a registered CPA in Colorado.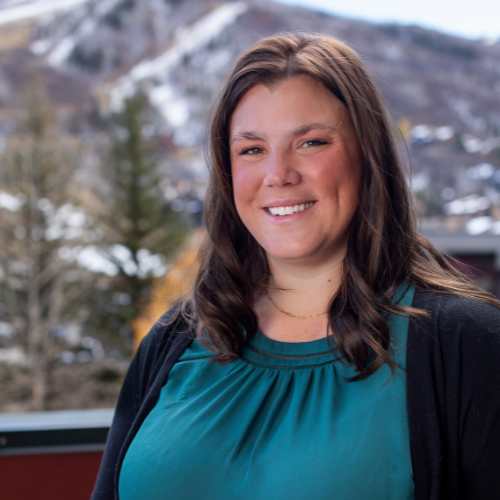 Taylor grew up in Steamboat Springs and came back to town after graduating from the University of Wyoming with her Bachelor of Science in Accounting, and is currently working towards her CPA certification. While not at work Taylor enjoys spending time in the outdoors, as well as cooking, reading and traveling.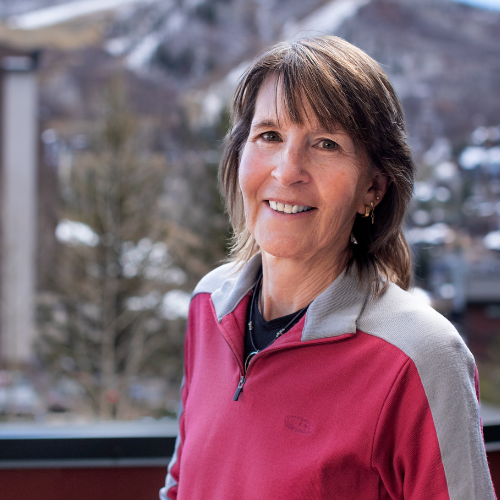 Kristia Check-Hill
Staff Accountant
Kristia joined Emerald Mountain in February 2009. She brings a variety of professional experiences into her role at Emerald Mountain as she has learned the ins and outs of accounting on the job. None of the smallest details are missed thanks to her thoroughness and consistency.

Education
– California State University, Fullerton

Community
– Routt County Search & Rescue since 2001 as an EMT/Incident Commander

Personal
– Kristia has been married to her husband David since 1988, who is a retired USMC Master Sergeant.

When not in the office, Kristia can be found either mountain, road, gravel or fat biking, skiing and enjoying the mountains.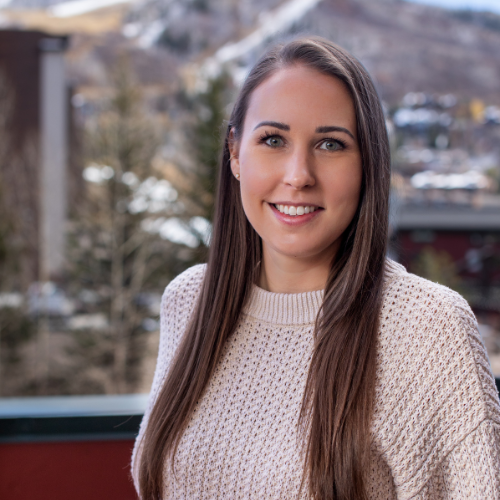 Jennifer Grubb
Staff Accountant
Jennifer started her career in the United States Marines as an Aviation Electronic Technician. After the military, she specialized in Robotics for Intel and Samsung. She eventually realized that the big corporation lifestyle wasn't a good fit and moved to the Rocky Mountains. Jennifer discovered she could utilize her unique skills in a different way and joined Emerald Mountain's team in 2020. As a Staff Accountant, she takes care of all her client's bookkeeping needs and more.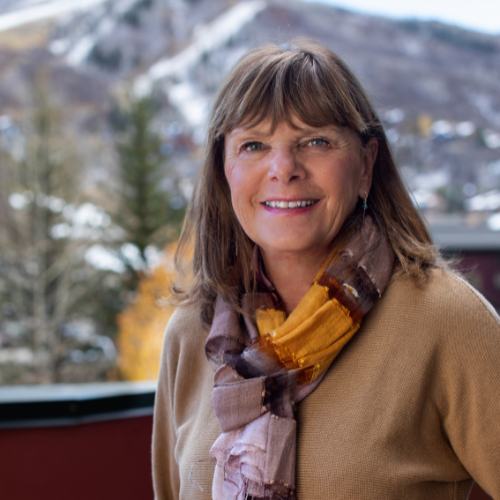 Kathie Sack
Business Advisor
Kathie joined the firm in 2017. She retired in November 2017 from a 26 year career in the Resort Property Management business where she oversaw the accounting departments for Mt Resorts, Resort Quest and then Resort Group. She is enjoying just doing accounting (rather than managing people) and helping local business's keep their numbers straight.

Education:
Dean College – BA Psychology
Barnes Business College/ Denver – Accounting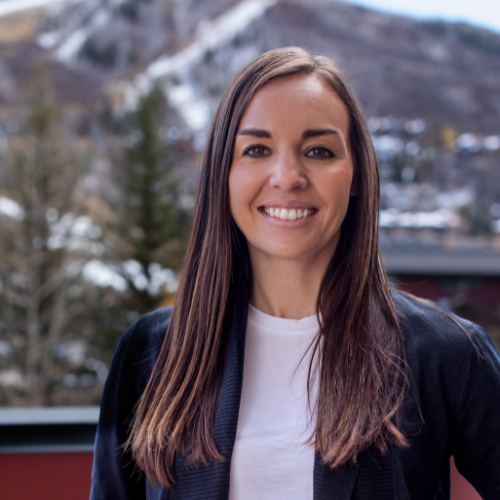 Dree Unruh
Admin Assistant
Dree joined Emerald Mountain in November 2021. She enjoys serving clients and supporting the team in office admin and is currently pursuing her Bachelor's Degree in Accounting at Colorado Christian University. Dree was born and raised in CO and met her husband Chris here in 2008. They were married in beautiful Steamboat in 2010 and moved to ND, where Chris is from, four years later. They have two daughters ages 11 and 6. After spending the last several years out of state and even longer as a stay-at-home mom, Dree is loving being back in CO and working in tax and accounting. When not at the office, she enjoys spending time with her family, especially outdoors. Some of her favorites are ice-skating – as a family – and watching her older daughter learn tricks and compete. She loves snowboarding with her husband as well as wake-surfing, hiking, biking and enjoying beautiful Colorado!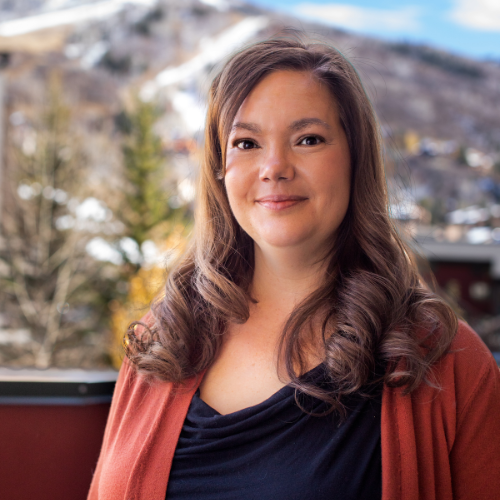 Jessica Smith
Staff Accountant
Jessica has been working in the accounting profession for 20+ years. She enjoys problem solving, collaborating, and using smart technology to better serve the client. She values hard work, accountability, strong partnerships and good communication.

Jessica got her start in JH, Wyoming were she found the perfect work/life balance, something she believes is unique to small mountain/ski communities. Her personal life includes, raising a daughter, skiing, traveling, exploring, culture and art.